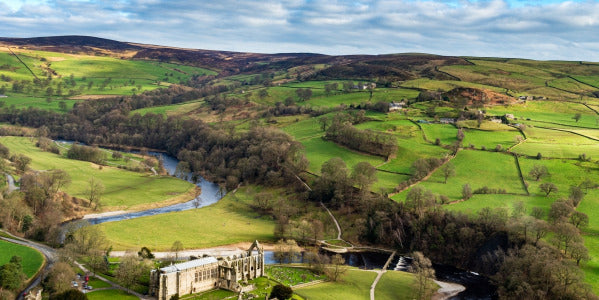 Our favourite day is here | Happy Yorkshire Day
It's officially Yorkshire Day! We love Yorkshire Day here at Yorkshire Dama Cheese, celebrating the county from which our small business began and from where our produce comes from to create our delicious award-winning products.
Yorkshire Day is the yearly celebration of the historic country of Yorkshire, England. Usually falling on the 1st of August, Yorkshire Day arose initially in Beverly as a protest movement against the local government reorganisation act of 1974 and the celebration of the emancipation of slaves in 1834. 
The usual tradition of Yorkshire Day is for local citizens to recite the Yorkshire declaration of integrity, to declare the boundaries of which countries and cities of Yorkshire exist and prosper. The declaration of integrity is recited to solidify the ties of the Yorkshire folk to their compatriots, to maintain tradition and never allow anyone, or anything, to change that.
How to celebrate Yorkshire Day
1. Visit a Yorkshire heritage site - Yorkshire is known for its natural beauty and amazing landscapes, there are so many heritage sites that still exist preserved in Yorkshire. Just a few of the beautiful places you can visit are Kirkstall Abbey, Lotherton, Temple Newsam, Nostell, Bolton Abbey, National Coal Mining Museum, Mother Shipton's Cave and so many other amazing places that are well worth a visit.
2. Yorkshire Dales walk - Take in the breathtaking views of Yorkshire this Yorkshire Day with a walk on the dales! The Bolton Abbey Walk is designed to be fun for kids and adults, it features tree climbing, exciting tunnels, slides and bridges to explore as a family!

3. Visit the Yorkshire seaside - Yorkshire is home to some of the most beautiful coastal locations, such as the historic Whitby, picturesque Staithes and fun-filled Scarborough!

4. Enjoy traditional Yorkshire food - Here in Yorkshire, we know how to make a tasty meal! The traditional meal being a Yorkshire Sunday lunch, a plate full of roasted meats and vegetables and of course the famous Yorkshire Pudding! For a vegetarian option, Our Yorkshire Dama Cheese is perfect with any meal and made right here in the heart of Yorkshire using only local produce. 
How do you like to celebrate Yorkshire Day? Join our social community and let us know!