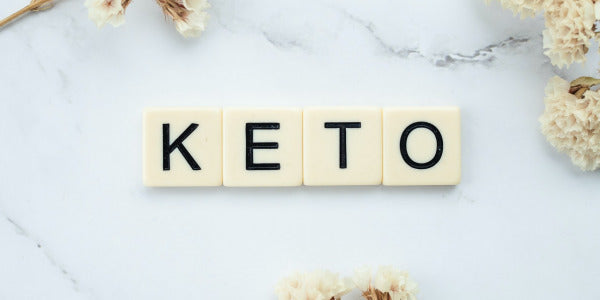 Enjoy a keto-friendly squeaky cheese treat!
We have some welcome news for those on a keto-friendly diet.
Our squeaky cheese is keto-friendly - and a delish addition to various keto recipes!
Whether you are just starting with keto foods or are no stranger to maintaining ketosis, there are several ways you can enrich your keto lifestyle with cheese recipes.
We'll share a keto-friendly, squeaky cheese recipe with you shortly to give you a taste of keto recipes. First, let's address the question some might be asking…
What is a ketogenic diet?
A ketogenic diet, or keto diet for short, is a low-carb, high-fat diet.
When we consistently consume foods that are very low in carbs, have moderate protein and high-fat content, our body will enter a metabolic state called ketosis. This means our body starts to burn fat for fuel.
Some known health benefits of a keto-friendly lifestyle include:
Losing weight and body fat without hunger
Beneficial in treating type 2 diabetes and metabolic syndrome
Helps to reduce blood sugar levels
Improved clarity of thought
Keto-friendly cheese recipes
As our halloumi-style squeaky cheese is high in protein and fats yet low in carbs, you can mark our squeaky cheese as a safe keto food! Not only is our squeaky cheese great-tasting and satisfying, but it is also a versatile dairy product suitable for several keto recipes.
Try this keto-friendly, squeaky cheese recipe for your next low-carb meal!
Keto-friendly Sausage and Squeaky Cheese Bake
This warming dish only takes 30 minutes to make, and it is filled with flavour and low in carbs.
Ingredients:
1 medium onion (diced)
4 sausages with a high meat content (>85%) and less than 3g of carbs per 100g
3 medium courgettes (cubed)
4 medium tomatoes (chopped)
1 ½ tsp turmeric
1 ½ tsp ground cumin
1 tsp paprika
1 tsp cayenne
1 packet Yorkshire Dama Squeaky Cheese
Salt and pepper to taste
Fresh basil (optional)
Directions:
Add oil to a large frying pan and set it over medium-high heat on the stove. Add the chopped onion and cut-up sausages (roughly 2cm pieces). Cook until onions soften, and the sausages start to brown.
Add the cubed courgettes and chopped tomatoes. Cook for 2-3 minutes.
Stir in the spices.
Reduce the heat to low and simmer for 15-20 minutes (or until the sauce has reduced and the courgettes are tender). Season with salt and pepper to taste.
Preheat the grill to high heat. Move the sausage and vegetable mix into an ovenproof dish and top with sliced squeaky cheese.
Place the dish under the grill for 5-10 minutes or until the squeaky cheese is browning on top.
Remove from the oven, top with fresh basil and enjoy!